Databases for EMI Courses-Arts, Humanities & Social Sciences
The NTU library has a rich multimedia database, which is suitable for EMI courses as teaching materials to show videos in class. In this article, we'll introduce eight databases of arts, humanities, and social sciences. Welcome to make full use of those databases to make the EMI course more interesting!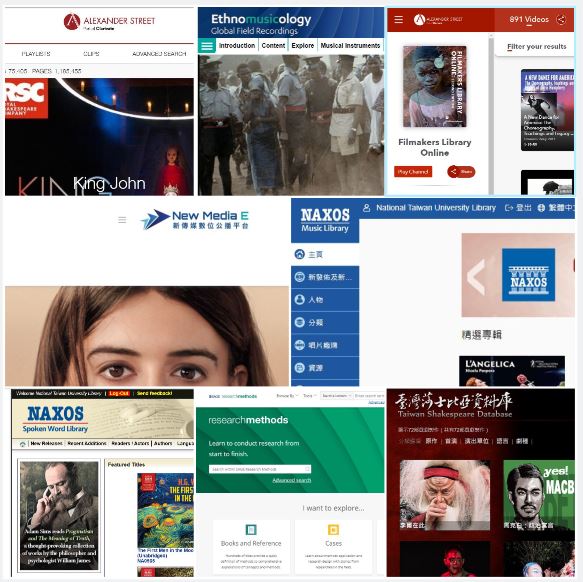 Alexander Street publishes more than 80 collections totaling many millions of pages, audio tracks, streaming videos, images, and playlists. The collections span over a dozen discipline clusters in literature; music; women's history; black history; psychological counseling and therapy; social and cultural history; drama, medical, theatre, film, and the performing arts; religion; sociology; and other emerging areas.
NTU library subscribed to these seven collections:
African American Music Reference
Classical Music Reference Library
Classical Scores Library
Dance in Video
Garland Encyclopedia of World Music Online
Opera in Video
Smithsonian Global Sound for Libraries
This resource contains materials from cultural studies of music from across the globe. Produced in collaboration with the UCLA Ethnomusicology Archive and the Ethnomusicology Archive at the University of Washington, the material in this collection includes thousands of audio field recordings and interviews, educational recordings, film footage, field notebooks, slides, correspondence, videos, journals, photographs and ephemera collected together by noted ethnomusicologists while studying over 60 fields of study throughout the twentieth and early twenty-first centuries.
Filmakers Library Online provides award-winning documentaries by independent filmakers with relevance across the curriculum in humanities and social science—race and gender studies, human rights, globalization, and global studies, multiculturalism, international relations, criminal justice, the environment, bioethics, health, political science, and current events, psychology, arts, literature, and more. It presents points of view and historical and current experiences from diverse cultures and traditions worldwide. This release now provides nearly 900 titles. The majority of the films date from 1974 to the 21st century. It also offers the ability to create playlists, create video clips, permalink to videos, and embed videos.
KMOVIE provides an online audio-visual streaming platform for public broadcasting, the original soundtrack of the movie is provided, and Chinese subtitles can be turned off. The movies are organized into 11 educational topics: family, gender equality, life, environment, ocean, information, human rights, ethics, energy, technology, and the rule of law. Users can click on the category of the movies to filter, such as Drama, Inspirational, Sci-fi, Adventure, Music, Crime, History, Musical, etc. It also offers information such as director, screenwriter, movie genre/category, rating, and storyline from Internet Movie Database (IMDb).
Naxos Music Library (NML) is the world´s largest online classical music library. It offers streaming access to more than 170,000 CDs with more than 2,700,000  tracks of both standard and rare repertoire. It includes the complete catalogues of many respectable independent labels and selected titles of other leading independent labels as well as major labels. Along with classical music, jazz, world, and pop/rock are also represented.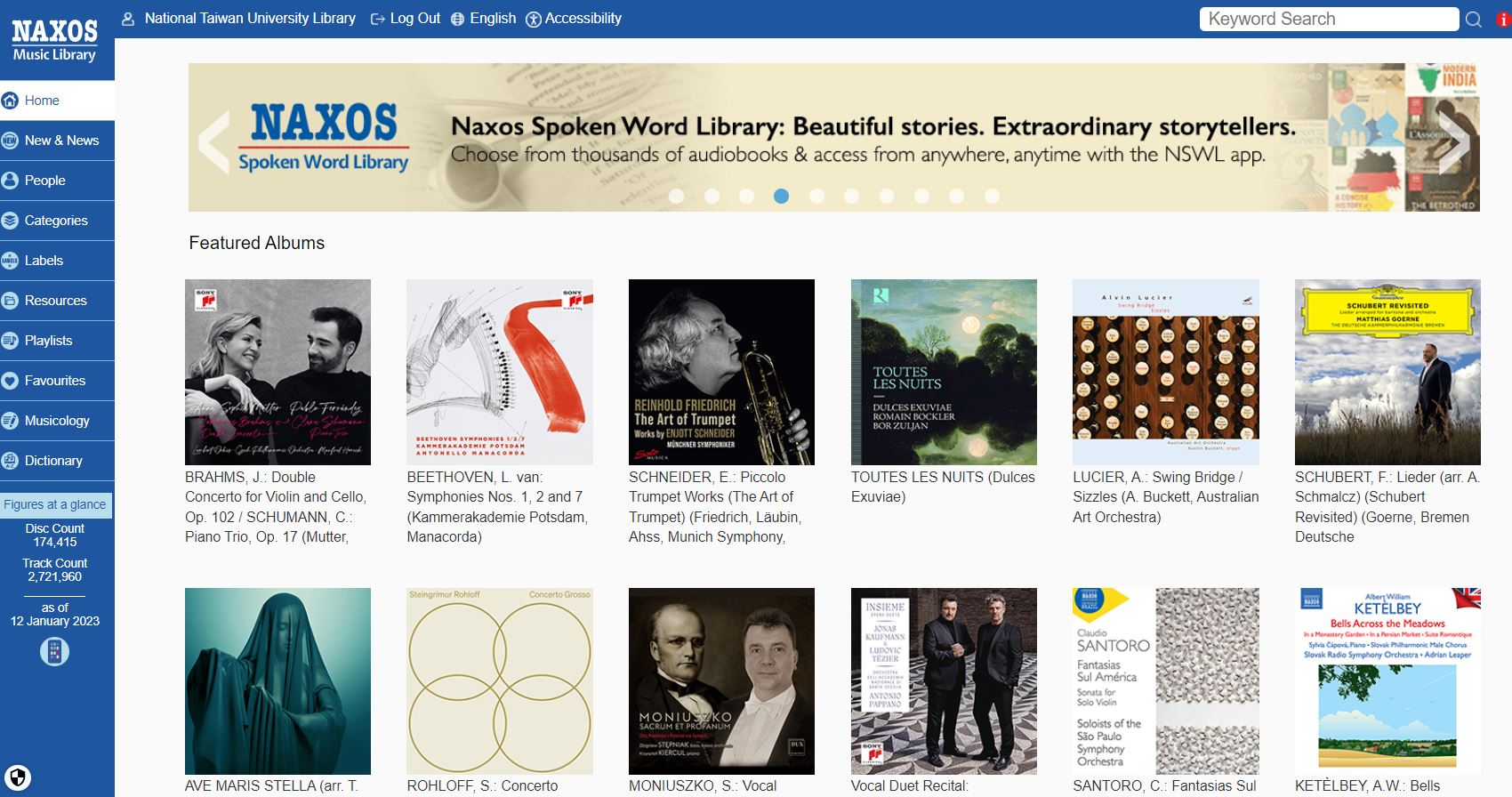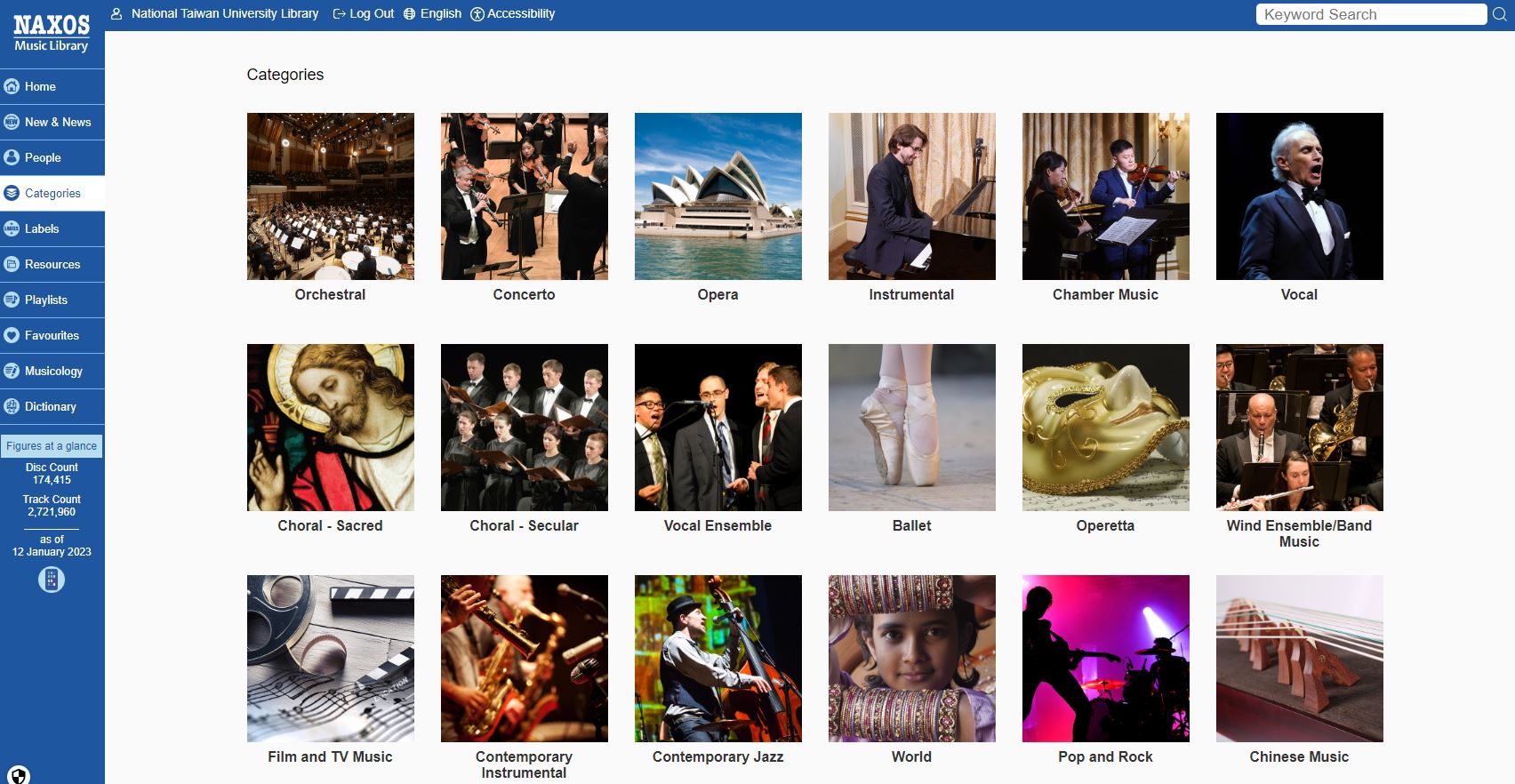 Naxos Spoken Word Library is a streaming service comprising one of the most comprehensive collections of classic audiobook material available online. Features thousands of literature and poetry, best sellers and classics from medieval times to the twenty-first century; many original productions supplement a range of non-fiction; a variety of unabridged and skillfully abridged audiobooks. A wide variety of English, German, Portuguese, and Chinese language content is available, many of which can also be followed with the texts on screen. It is an excellent tool for English, History, Music, Arts, Philosophy, and Religious education.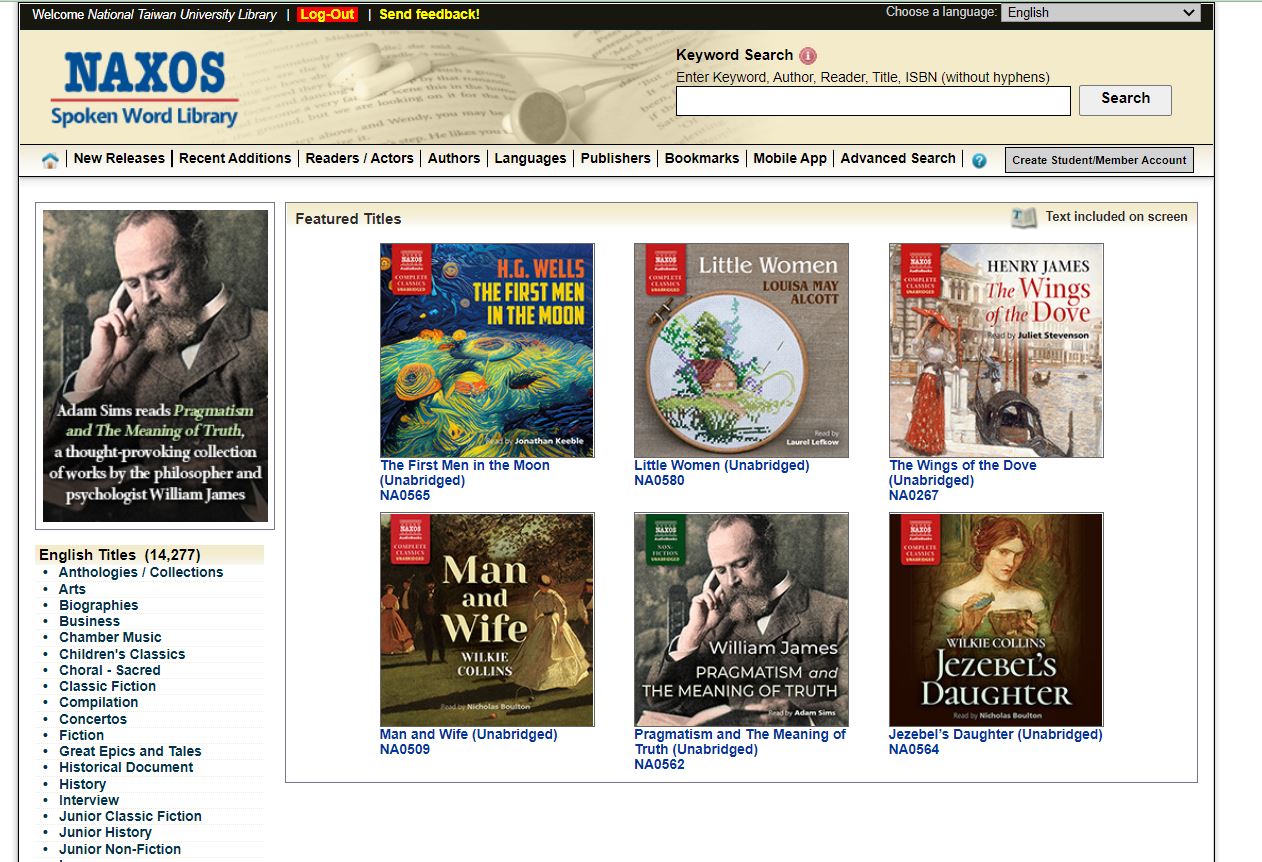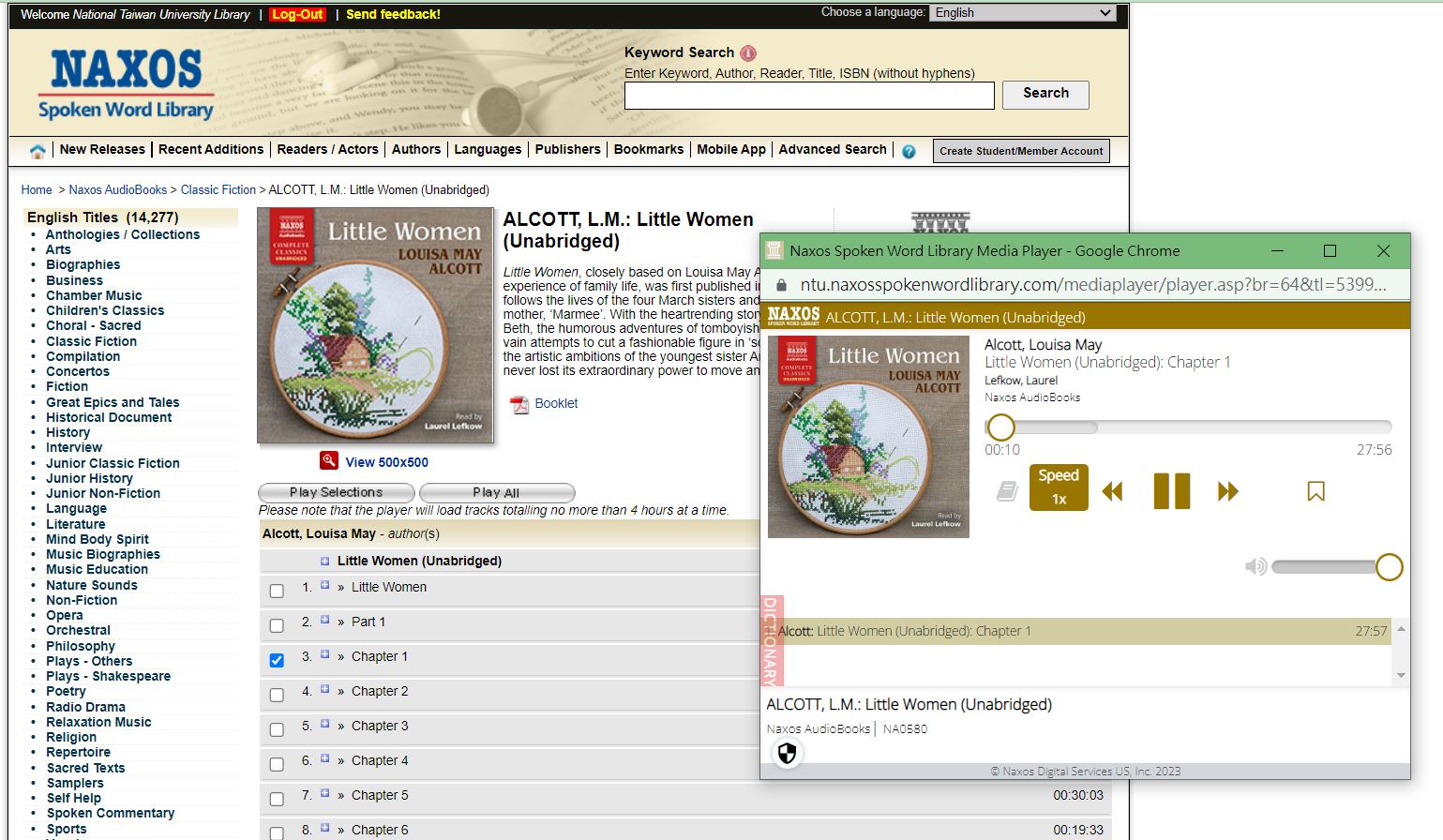 SAGE Research Methods Datasets is a collection of teaching datasets and instructional guides across the social sciences that give students a chance to learn data analysis by practicing themselves. This bank of topical, engaging practice datasets, indexed by method and data type, are optimized to use in classroom exercises or in exam papers, saving faculty members hours spent sourcing and cleaning data themselves. It also contains more than 125 hours of video, including tutorials, case study videos, and expert interviews. The videos can help to bring methods to life.
The Taiwan Shakespeare Database is an open-access online archive of Taiwan's Shakespearean productions with both English and Chinese interfaces. It casts theatre works in historical and cultural context, presenting not only streaming video of performances with bilingual subtitles but also production background, interviews, publicity materials, designs, photos, news coverage, reviews, essays, and more. Data is annotated in English and Chinese: each production comes with a concise introduction and related materials are given a brief abstract.
by Subject Services Division